A high-speed railway linking the scenic cities of Hangzhou and Huangshan in east China will be put into operation on Tuesday, according to China Railway Shanghai Group Co. Ltd. on Monday.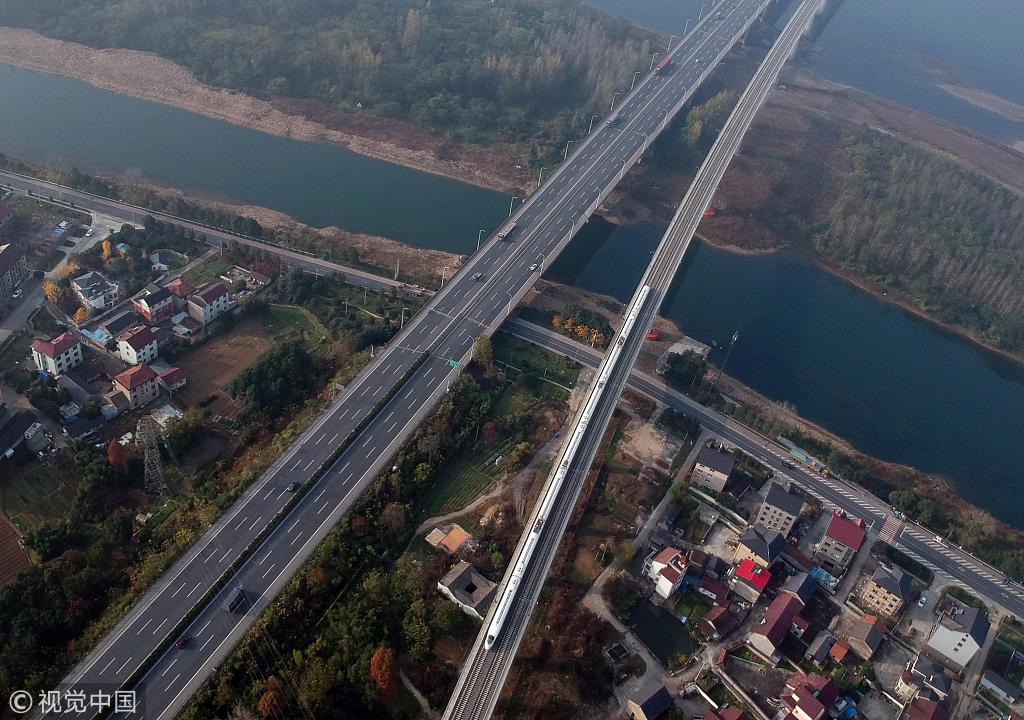 A train on a test run passes a bridge on a new high-speed railway linking Hangzhou and Huangshan in east China. The railway officially began operation on Dec. 25, 2018. [Photo/VCG]
The high-speed railway starts from Hangzhou, capital of east China's Zhejiang Province, and ends in the city of Huangshan in east China's Anhui Province, threading through a series of renowned scenic spots, including Mount Huangshan, a UNESCO World Heritage Site, the West Lake in Hangzhou and the picturesque Fuchun River and Thousand Islands Lake in Zhejiang Province.

Stretching 265 km, the high-speed railway will have nine stations. The initial operating speed of the trains will be 250 km per hour.
The high-speed railway will significantly shorten the travel time between Hangzhou and Huangshan, taking one hour and 26 minutes for the fastest trains. This scenic high-speed rail line will connect with neighboring high-speed railways.
From Tuesday to Jan. 4, 2019, there will be 11 pairs of trains operating on the route. As of Jan. 5, 2019, 33 pairs of trains are scheduled to transport passengers on the new high-speed rail route.