As of June 30, the central route of the South-to-North Water Diversion project has channeled 868 million cubic meters of water to Tianjin, Hebei and Henan which have experienced water shortages.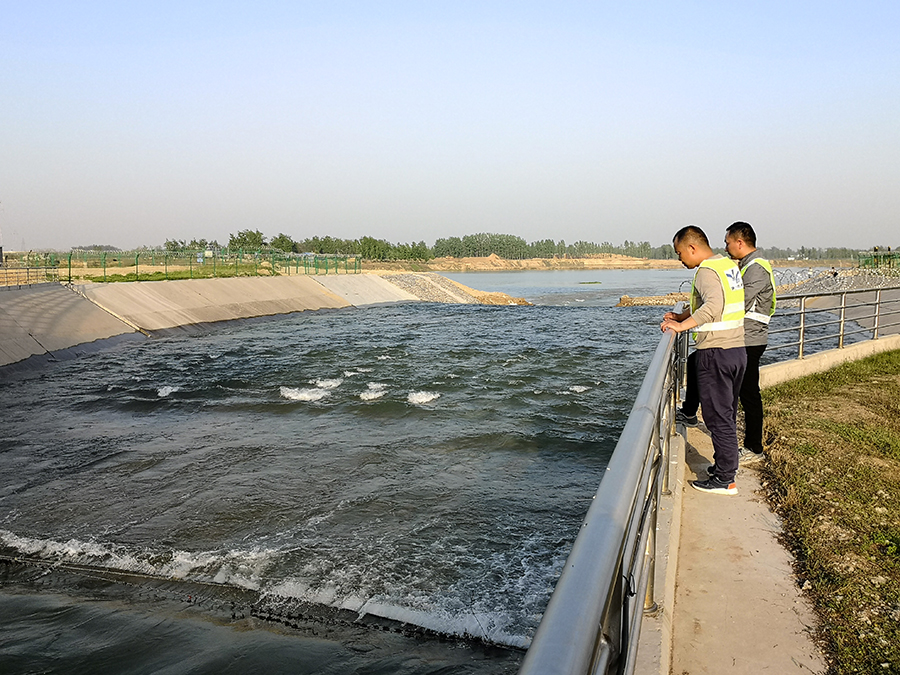 The central route of the South-to-North Water Diversion project has replenished water-deficient areas.
The replenishment, which lasted from April to June, has helped deal with water scarcity in 31 rivers along the diversion project including the Baihe River, Qinghe River and Tuotuohe River.
The Baiyang Lake, one of the largest bodies of water in northern China, has become clearer and holds a larger volume of water after being directed through Zhengjiazuo River, Baohe River, North Yishuihe River and North Jumahe River in Hebei Province.
According to official monitoring, the surface area of water in Xushui district, Hebei Province, has increased by over 400,000 square meters since the replenishment, and the level of shallow groundwater has risen by an average of 0.96 meters.
After replenishment, the water quality and ecological environment in Tianjin, Hebei and Henan province have markedly improved.
"The water here in Baihe River has become cleaner and the carp from the river is plumper," said Mr. Du, a 63-year-old citizen in Nanyang, Henan province, fishing by the river.
The replenishment project had been carried out through optimized planning, scientific management and reinforced monitoring to ensure safety, said the authorities in charge.