The central route of the South-to-North water diversion project has transferred 15 billion cubic meters of water as of Sunday to 19 cities in China's north along the project, benefiting 53.1 million residents.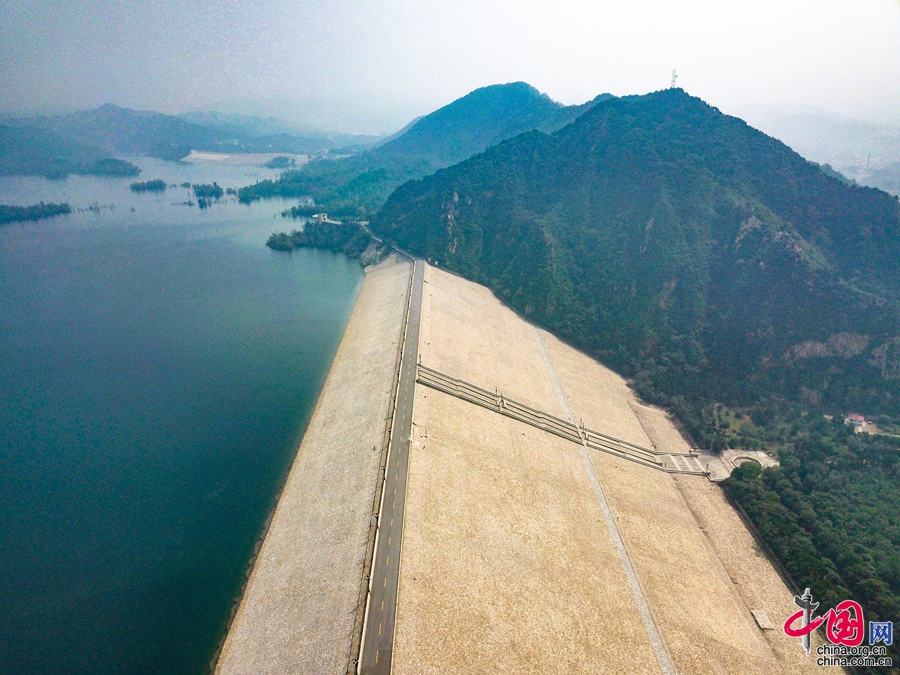 Aerial photo shows the scenery of Miyun Reservoir in northern Beijing. [File photo/China.org.cn]
Since the project's central route was put into operation three years ago, the cities along the route, including Beijing and Tianjin, have witnessed a remarkable improvement in the quality of water.
The diversion project has contributed positively to the security of water supply, restoration of water ecology and effective allocation of water resources.
In Beijing, the water diversion project provides 73 percent of the daily supply in the city's urban areas, benefitting 11 million people. The water resources per capita in Beijing have increased from 100 to 150 cubic meters.
The diverted water has become the lifeline for residents in Tianjin with 14 districts in the city covered by the project.
Beijing, Tianjin and some other cities have accelerated the substitution of groundwater resources with transferred water, reducing the exploitation of groundwater by more than 800 million cubic meters.
In Hebei province, more than 4 million residents have stopped drinking brackish water with high fluoride content, thanks to the water diversion project.
"The thermonatrite level has decreased and the water tastes sweeter," said Zhang Xiuli, a resident living in Beijing's Daxing district.