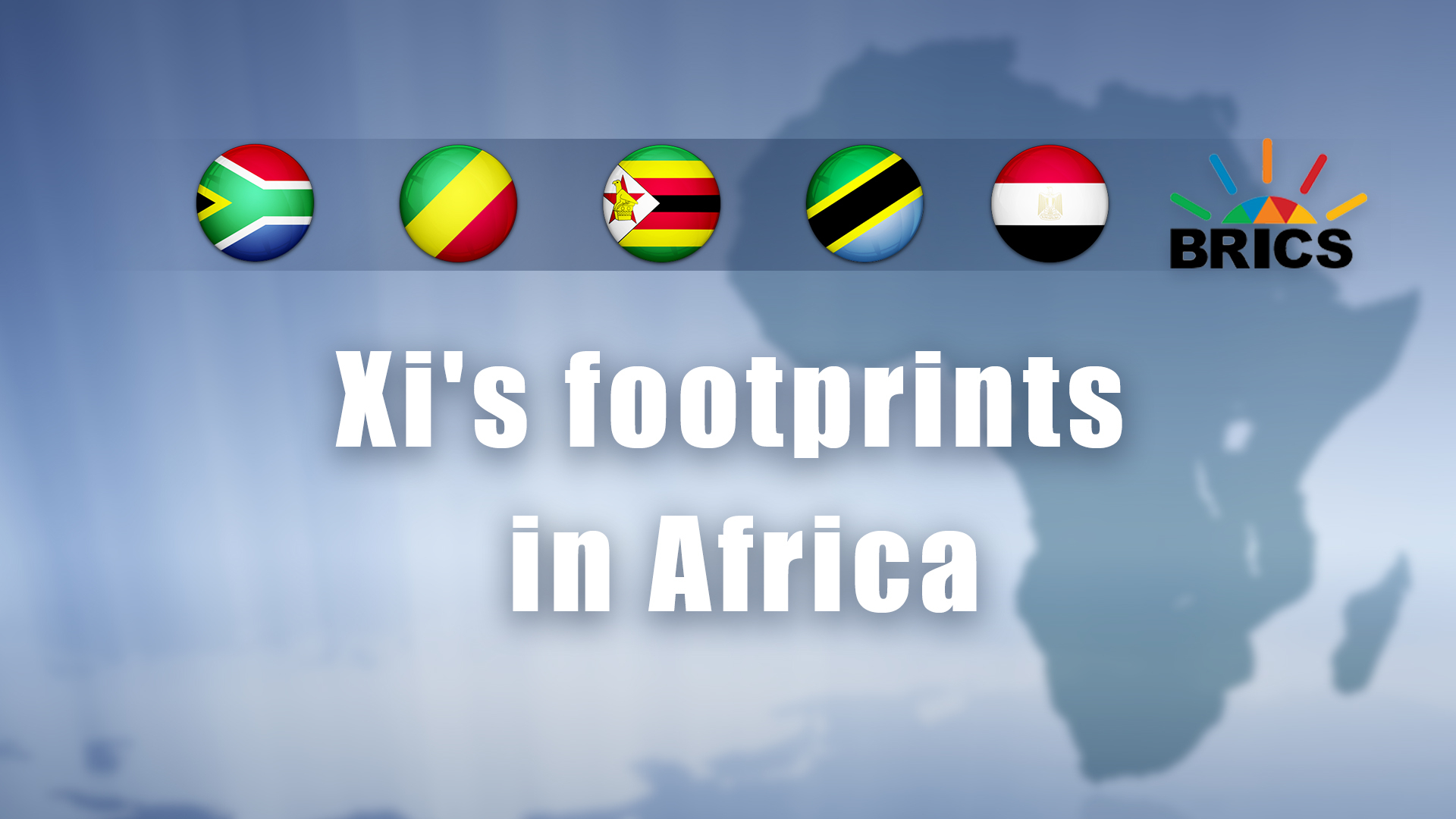 Chinese President Xi Jinping started his five-nation trip on Thursday, which included a visit to the United Arab Emirates (UAE) and the following four to Africa – Senegal, Rwanda, South Africa, and Mauritius. It marked his first foreign visits since his March re-election. Xi will also attend the 10th BRICS summit from July 25 to 27 in Johannesburg.
Before this time, Xi has paid three previous visits to Africa.
In 2013, his first trip abroad after assuming China's presidency took him to Tanzania, South Africa and the Republic of Congo.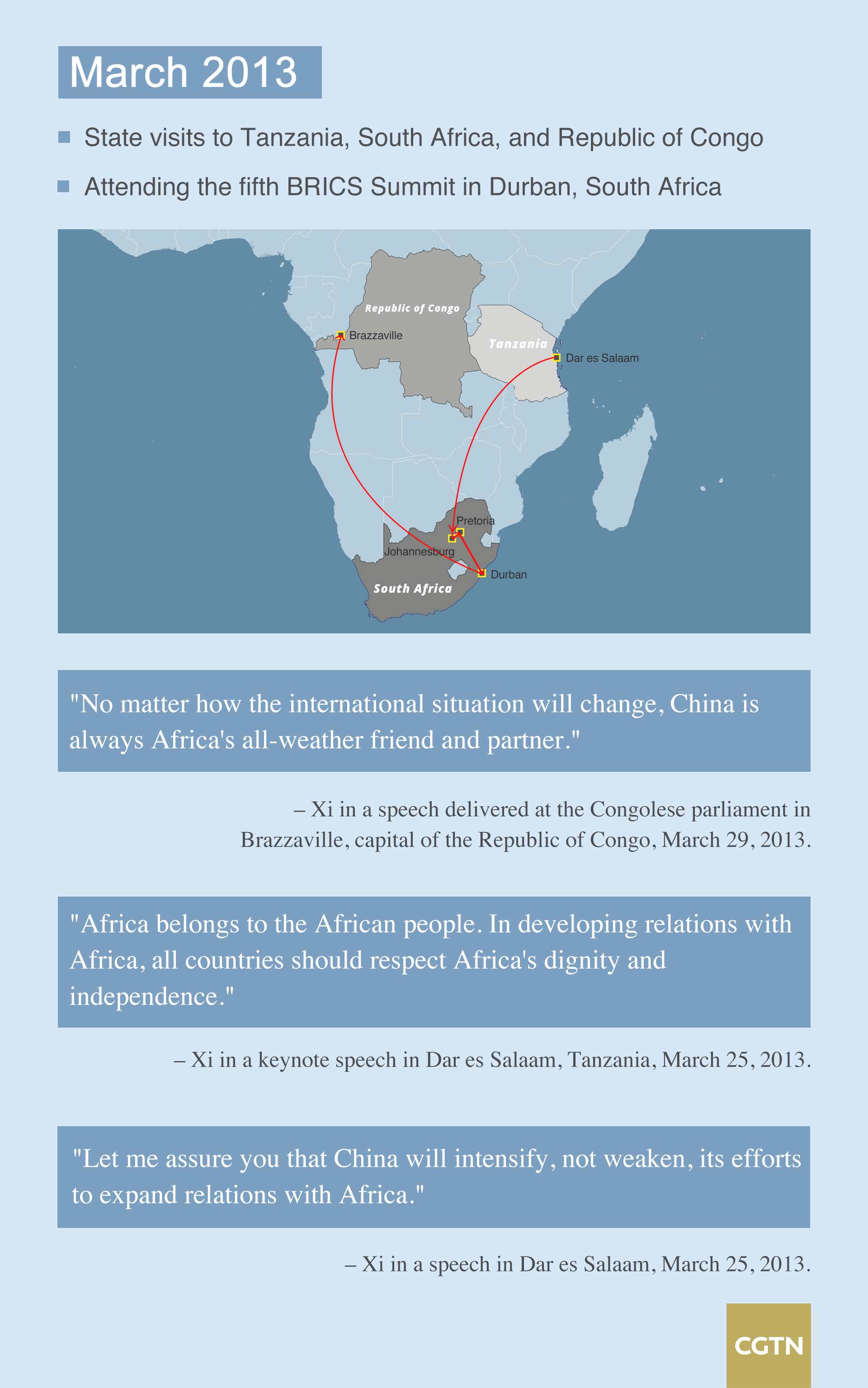 Xi witnessed the signing of a number of bilateral agreements on economic, trade and cultural cooperation during his visit to Tanzania. Both nations agreed to carry on their traditional friendship, construct a comprehensive cooperative partnership based on mutual benefit and win-win results, and lift bilateral relations to a higher level.
China and South Africa agreed to push the bilateral comprehensive strategic partnership to a higher level through broader and deeper cooperation in politics, economy and trade, people-to-people and cultural exchanges as well as in coordination and communication in regional and international affairs.
During the visit to the Republic of Congo, the first by a Chinese head of state since China and the African nation established diplomatic ties in 1964, Xi and his Congolese counterpart Denis Sassou Nguesso agreed to make joint efforts in building and developing a comprehensive cooperative partnership of solidarity and mutual assistance between the two nations.
From Dec. 1 to 5, 2015, Xi paid state visits to Zimbabwe and South Africa and chaired the Johannesburg Summit of the Forum on China–Africa Cooperation (FOCAC).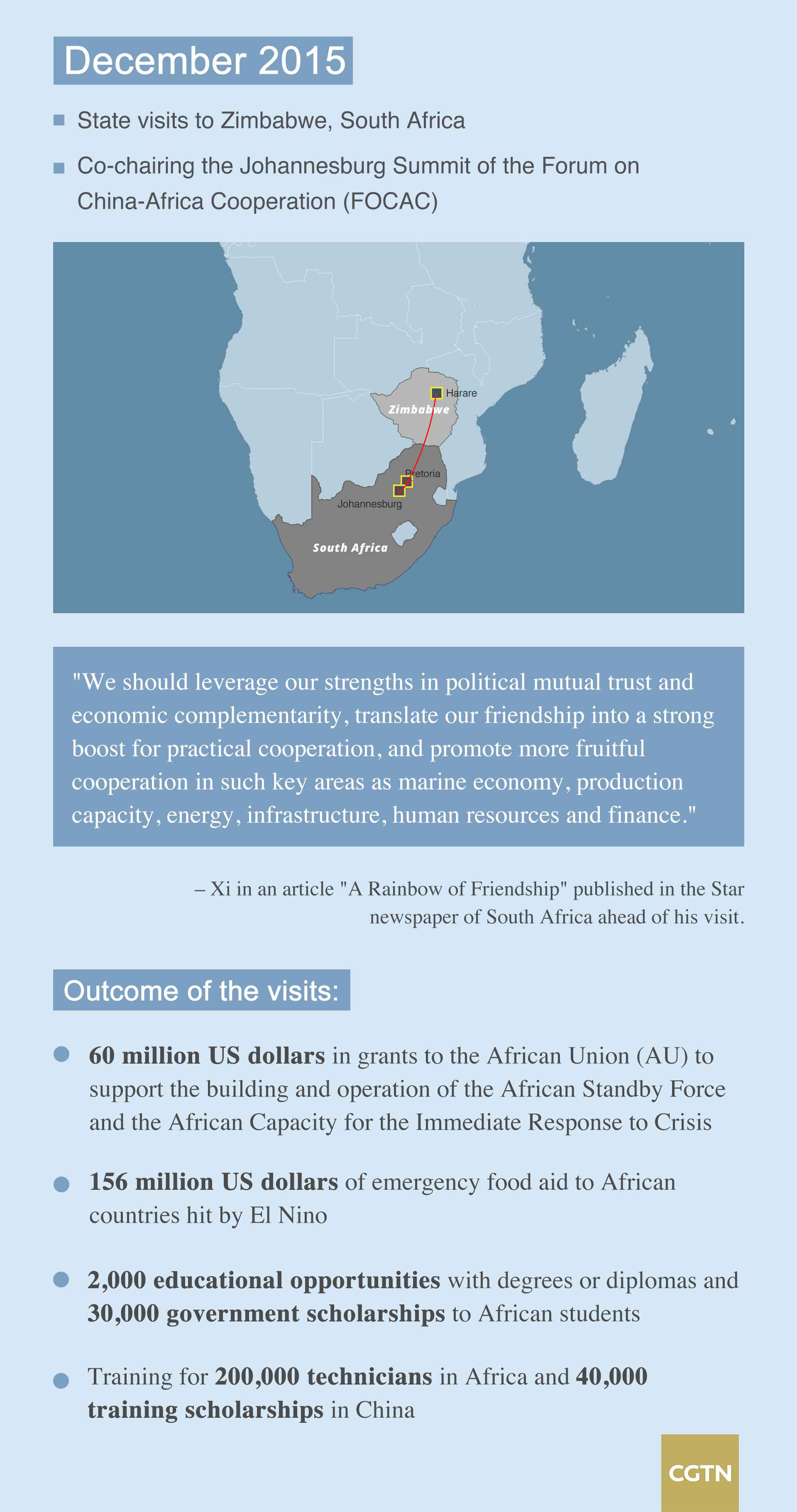 Xi paid a state visit to Egypt in January 2016 as the second stop of his three-nation Middle East tour. Egypt was the first Arab and African country to build diplomatic relations with China.