CIIE signals China's opening up to world
◆ Market opening up
The CIIE is the world's first import-themed national-level expo initiated in 2018. It is a major initiative from China to open up its vast domestic market.
This year's expo hosts 26 international organizations and nearly 3,900 companies from 155 countries and regions, and is expected to attract 500,000 buyers and visitors over its duration. The event is proof that businesses all over the world are eager to tap into the Chinese market and expand cooperation.
At the opening ceremony of the expo, China's authorities promised to further open up its market by boosting imports. The country will continue to lower tariffs and institutional transaction costs, develop demonstration zones to promote import trade by creative means, and import more high-quality goods and services from around the world.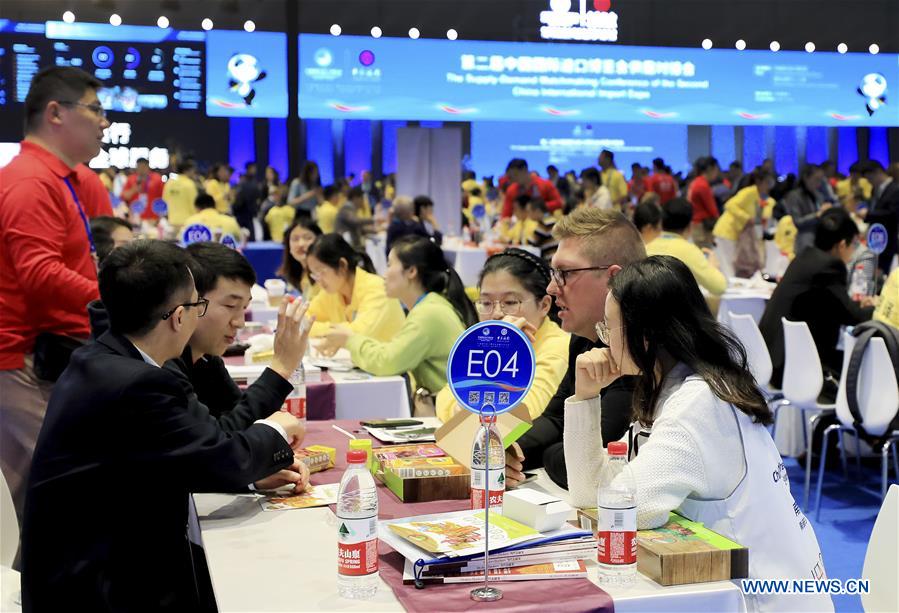 Emmanuel Macron, president of France:
We need China and its market to open more, and China as well needs the world.
David Liao, president and CEO of HSBC Bank (China) Company Limited:
The expo provides a unique platform for global enterprises to reach the Chinese market and help them take a ride on the express train of China's economic development.
Arancha Gonzalez, executive director of the International Trade Center:
The CIIE demonstrates that China takes the responsibility in promoting global trade and multilateralism that creates a space for others to access its market.
◆ Business environment
This year, China has rolled out revised negative lists for foreign investment market access, issued an overall plan for the new Lingang area of the Shanghai pilot free trade zone, and introduced a regulation on optimizing the business environment.
According to the latest World Bank report, China's ranking in terms of ease of doing business rose to 31 this year from 46 last year, and it is also among the 10 economies that improved the most on ease of doing business after implementing regulatory reforms.
The importance of improving the business environment has also been emphasized at the second CIIE. China made the commitment to further ease market access for foreign investment, shorten the negative list, and continue to improve the business environment to make it more market-oriented, law-based, and internationalized.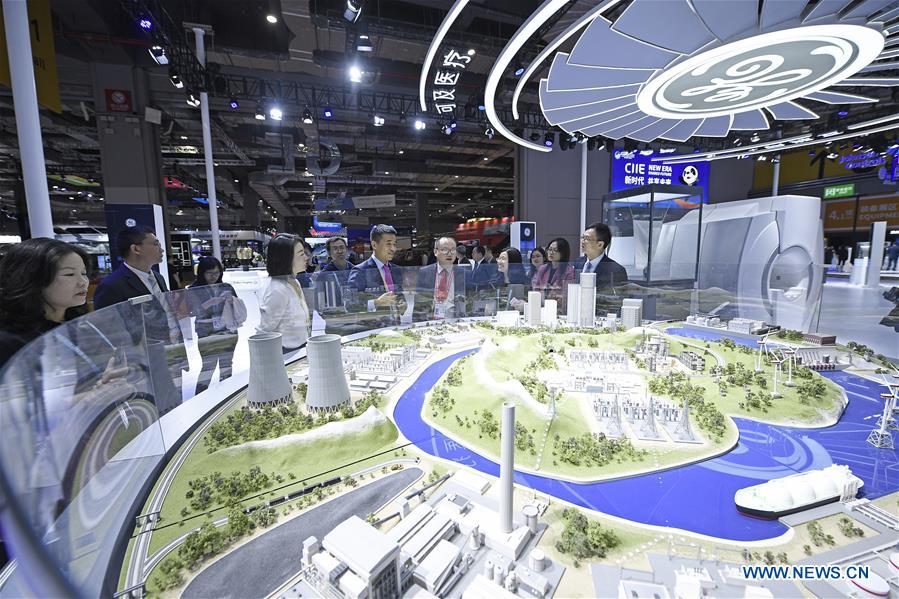 Tim Dillon, commissioner to Greater China for the state of Victoria, Australia:
With President Xi Jinping's speech today [Nov. 5, 2019], it was very encouraging to see that this era of opening up will continue with improvements to the business environment, specifically for ease of market access for foreign goods and services and strengthening a more market-oriented, law-based and internationalized business environment.
Fu Gangfeng, president of China COSCO Shipping:
The world calls for open spirits and rules, which are translated into friendly business environments. In this sense, all companies should go with the tide.
◆ Multilateral trade
Sixty-four countries from five continents and three international organizations are participating in the country exhibitions at the second CIIE, including 15 guest-of-honor countries such as Russia and France.
In this year's six-day event, joint efforts have been called upon to uphold the core values and basic principles of the multilateral trading system, and promote trade and investment liberalization and facilitation.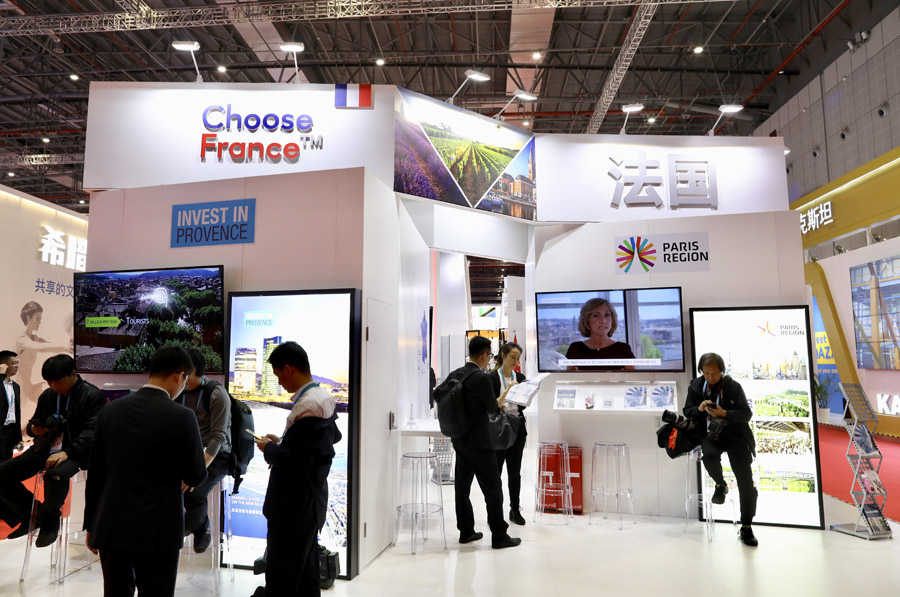 Pascal Smet, state secretary for the Brussels-Capital Region, Belgium:
Multilateral trade is very important for the prosperity of an economy, and China's opening up to the global market is crucial for multilateral trade.
Luigi Di Maio, Italian foreign minister:
China has been an important contributor to the development of effective economic multilateralism.
Gabriel Luchessi, vice president of the Foreign Trade Commission of the Argentina-China Chamber of Commerce:
China is opening its market to the world, supporting a multilateral system of open trade and economic globalization, so Argentine companies should make the most of this opportunity.
◆ Belt and Road cooperation
To date, China has signed 197 documents on Belt and Road cooperation with 137 countries and 30 international organizations.
At the opening ceremony of the second CIIE, China promised that it will continue to advance high-quality Belt and Road cooperation following the principle of extensive consultation, joint contribution, and shared benefits.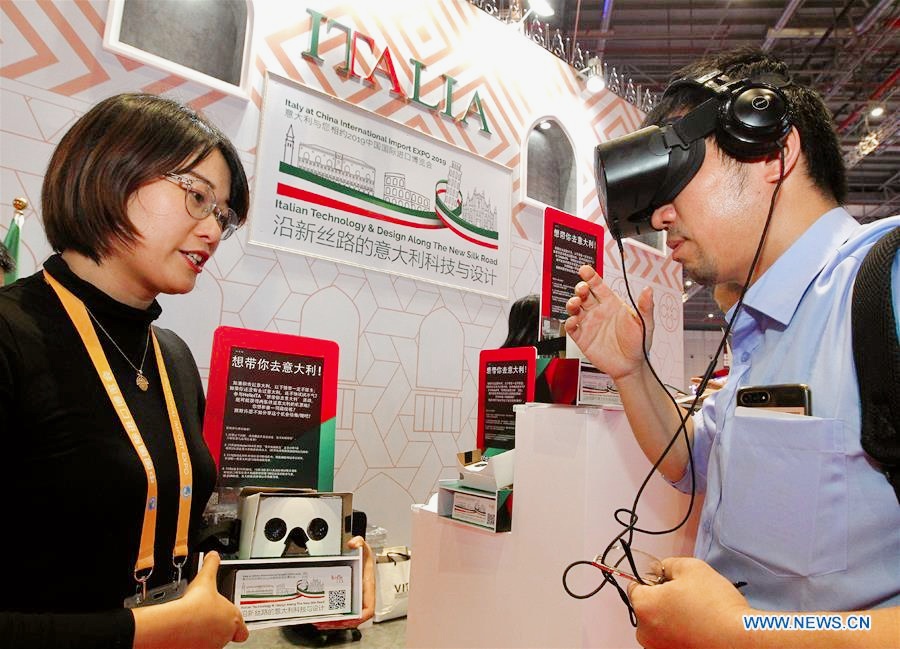 Teo Siong Seng, chairman of the Singapore Business Federation:
More than just a platform to showcase our products and services, the second CIIE serves as an important avenue for Singapore to facilitate third-party market collaboration between Singapore and Chinese enterprises to seize opportunities under the 21st Century Maritime Silk Road framework.
Rexhep Meidani, former president of Albania:
The Chinese initiative is very important for the process of globalization, for putting people together, for openness and closeness, for being together in a harmonious way and living together.
◆ Innovation
China is deploying more resources on upgrading its industrial structure via innovation, encouraging foreign direct investment, and holding influential events such as the CIIE to drive growth both externally and internally.
During the second CIIE, China proposed to work with other countries and regions to build an open world economy with innovation, facilitate the integration of science and technology with economic growth, and increase the sharing of innovations.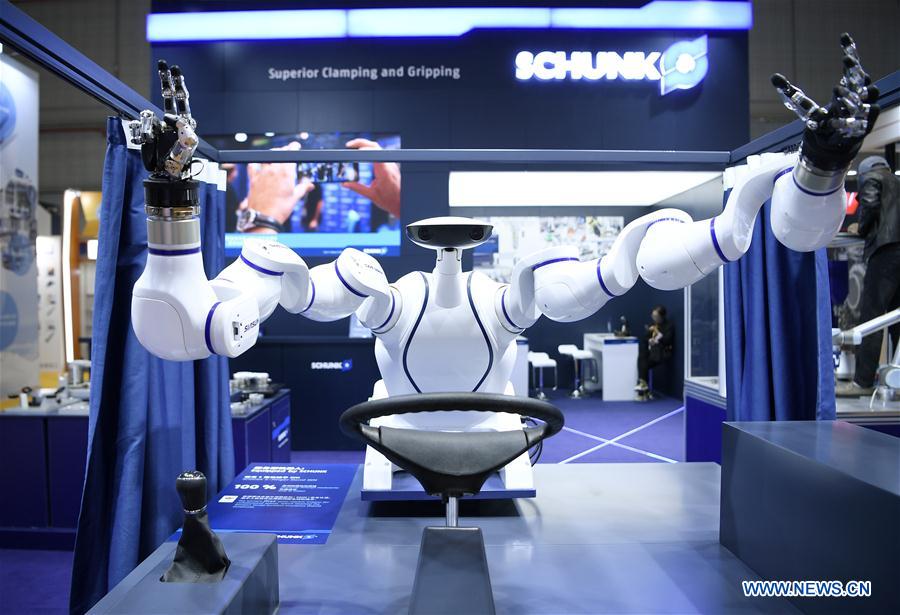 Pascale Sourisse, president of Thales International:
I have been impressed by the expo as a rising platform for countries and companies to showcase their latest innovation results and developments.
Gu Chunyuan, president of ABB Asia, Middle East and Africa Region:
At this year's expo, we are hoping to meet more partners who need to upgrade traditional industries into high-tech business, as well as clients in energy and urban development sectors.
◆ E-commerce
E-commerce imports have become an important part of China's new round of opening up and cooperation. In the first half of 2019, China's cross-border e-commerce imports rose 24.3% year on year to 45.65 billion yuan (US$6.64 billion), according to the General Administration of Customs.
At the second Hongqiao International Economic Forum held on the sidelines of the second CIIE, attendees hailed the opportunities brought by e-commerce, which go beyond the trading of consumer goods and could include expanded services to customers, and even caring for patients.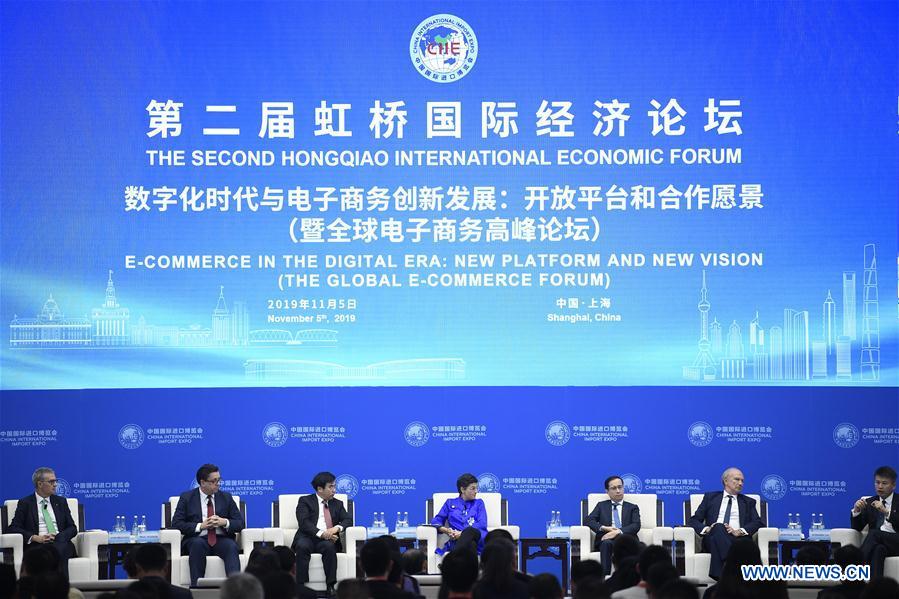 Jean-Paul Agon, CEO of L'Oreal:
In China, in India and even in Africa, e-commerce is creating a leapfrog dynamic. Tens of millions or hundreds of millions now have access to good products, good drugs, good cosmetics or good food, where before they could not have access.
Liu Liange, chairman of the Bank of China:
E-commerce has also revolutionized areas like banking, with Bank of China now better able to support SMEs – something that was previously considered difficult and not cost effective – and provide financial services to more remote regions.
(Sources: Xinhua, chinadaily.com.cn, CGTN)