Hebei Province, China's main iron and steel production base, plans to cut its capacity by 14 million tonnes this year, its governor announced Monday.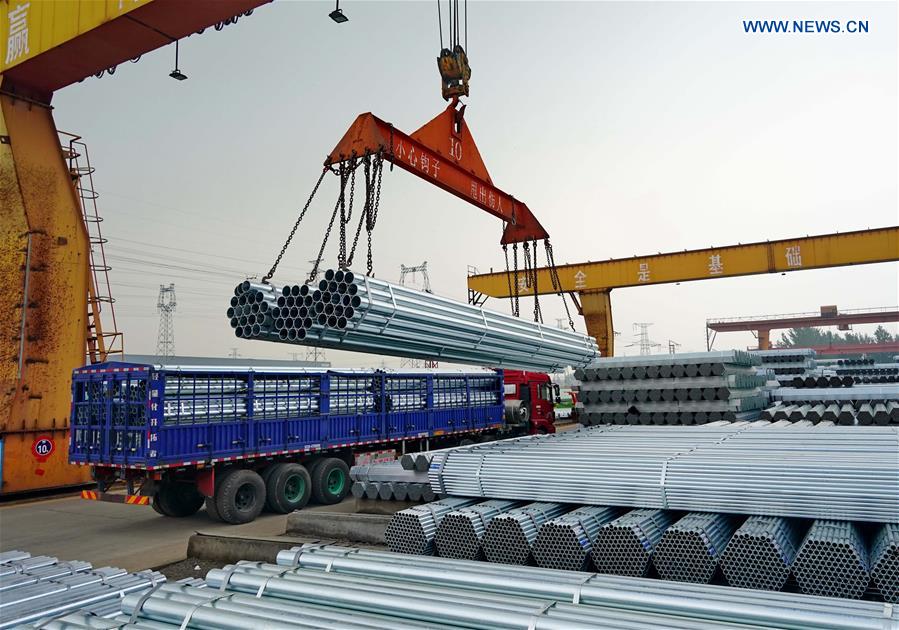 Steel pipes are lifted in Qian'an City, north China's Hebei Province, July 22, 2018. [Photo/Xinhua]
Xu Qin made the announcement Monday when delivering a government work report at the opening of the local legislative session.
Among its prefectural cities, Zhangjiakou, where the Winter Olympics will be held in 2022, and Langfang, which neighbors Beijing, will phase out iron and steel industry this year, Xu said in the report.
Other efforts to fight overcapacity this year include cutting capacity of coal by 10 million tonnes, cement by 1 million tonnes, carbon coke by 3 million tonnes and coal-fired power supply by 500,000 kW, he said.
Hebei and several other regions around Beijing are home to major steelmakers, coal mines and chemical plants. They are at the forefront of the country's fight against air pollution.
According to the report, Hebei cut production capacity of steel by 12.3 million tonnes, coal by 14 million tonnes and cement by 3.13 million tonnes in 2018, which not only contributed to the national target to seek a high-quality economic growth but also helped improve air quality.